Guided Ice Fishing Trips on Green Bay, Wisconsin
Go on the ice fishing adventure of a lifetime
Get started on your adventure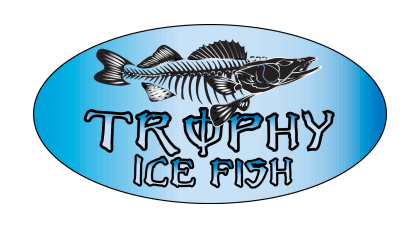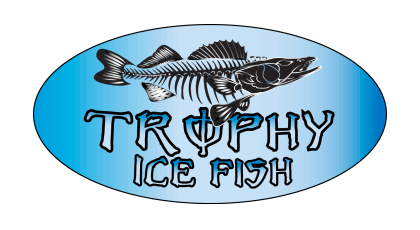 Welcome to Trophy Ice Fish!
Come fish the legendary frozen waters of Green Bay with Trophy Ice Fish, the number one ice fishing guide service on Green Bay. Our knowledgeable guides rely on years of local experience to ensure your time on the ice is safe and fun, while putting you in the best position for a successful guided trip.
We fish locations to put our clients on the best bites on Green Bay. Our top notch guides instruct on jigging techniques to give your group the best experience possible regardless of experience level. We provide transportation to and from our heated, ready-to-fish ice houses, using our six passenger heated cabbed UTVs and an airboat based on the ice conditions. Big groups or corporate events are always welcome. We offer an exclusive whitefish shore lunch for everyone to enjoy during our whitefish season only.
About Trophy Ice Fish: Your Green Bay, Wisconsin Ice Fishing Guide Service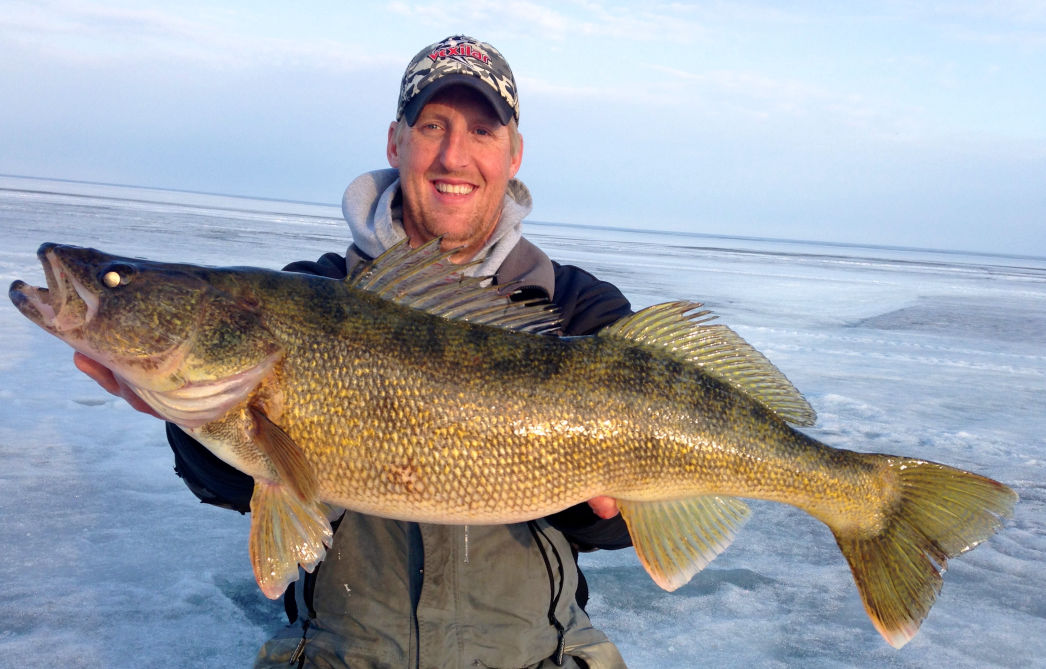 Captain Lonney Goman
Recognized throughout the Midwest, Captain Lonney Goman has 35 years of fishing on Green Bay and 17 years of professional guiding experience. This, along with his in-depth knowledge of the fishing industry makes him an authority on Green Bay ice fishing and his reputation throughout the ice fishing community has attracted people from all corners of the country to come fish with Trophy Ice Fish.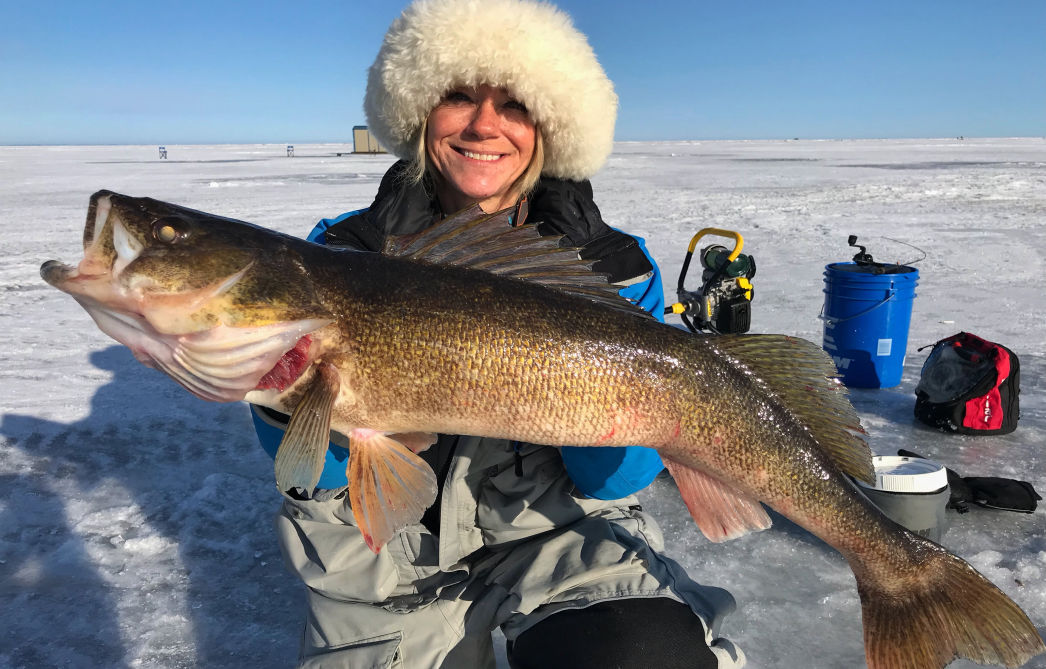 Barbara Marks
Barbara is knowledgeable of the Green Bay area and equipped with the resources to help you customize the details of your trip when you book with us. She ensures you and your group have a safe, fun, eventful, and memorable experience while fishing with us.
Ice Fishing On Green Bay
We are conveniently located in Sturgeon Bay, Wisconsin, nestled in the southern Door Peninsula from Green Bay. This part of Door County is well regarded as a playground for anglers all year round. As if being a fishing, paradise wasn't enough Door County is often referred to as the "Cape Cod of the Midwest", due to its picturesque coastal towns in scenic beauty.
We target perch and whitefish around the Sturgeon Bay and trophy walleye on the west shore of Green Bay. All three species are a lot of fun to catch and even better to eat. With so many optimal locations and times to catch perch, walleye and whitefish on the Bay, filling your time throughout the day is never a problem.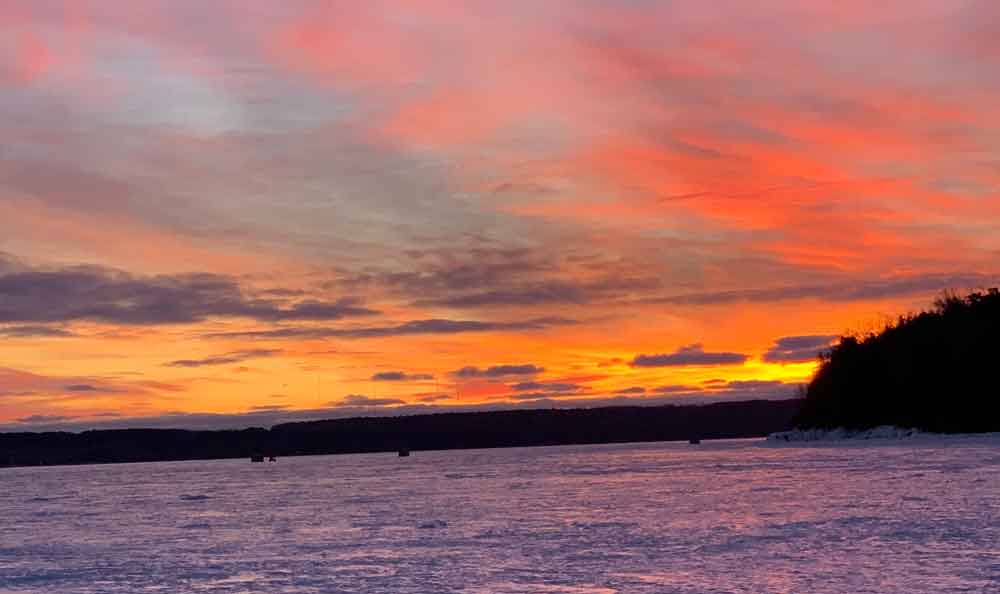 Trophy Ice Fish TV Show
When you book your Green Bay ice fishing trip with Trophy Ice Fish, we pride ourselves on your success. We are always grateful for new customers, as well as a repeat customers who come back year after year, enjoying a guided fishing trip with us. Our commitment to customer satisfaction allows us to be the best guide service in Sturgeon Bay. Check us out in action with one of our TV shows.
Book The Ice Fishing Adventure of a Lifetime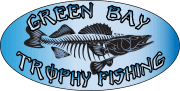 For open water guided fishing trips visit Green Bay Trophy Fishing